An information site for British Migrants to Australia, providing information since October 2005. Post Content follows this advert.
Malicious Property Damage Rates in Australian Crime Statistics for 2012-2013
According to statistics, shown at www.sxprotection.com.au, Queensland had the lowest rate of Malicious Property Damage in Australia, at 4.5%, while Western Australia had the Highest at 9.2%.
This chart shows each State in Australia.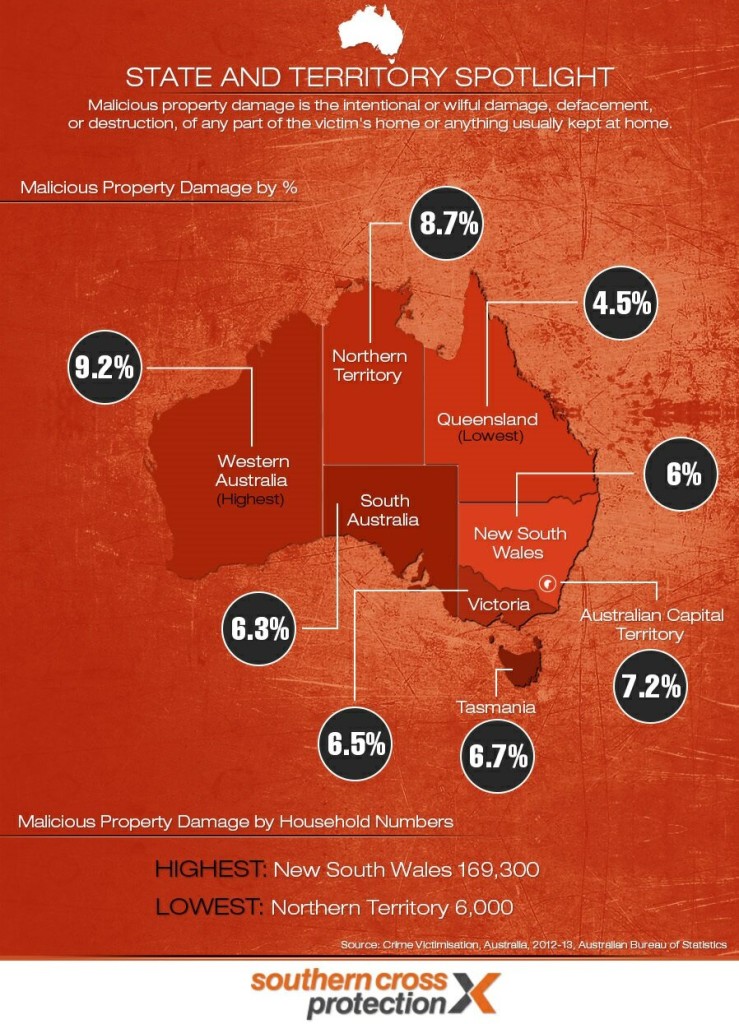 Malicious Property Damage Rate by State 2012-2013
4.5% QLD Malicious Property Damage Rate
6.0% NSW Malicious Property Damage Rate
6.3% SA Malicious Property Damage Rate
6.5% Vic. Malicious Property Damage Rate
6.7% Tas. Malicious Property Damage Rate
7.2% ACT Malicious Property Damage Rate
8.7% NT Malicious Property Damage Rate
9.2% WA Malicious Property Damage Rate
ABS data at 4530.0 – Crime Victimisation, Australia, 2012-13
---
---