British Pound hits 3-year high against Australian Dollar.
GBP to AUD is almost A$2 to the £ in August 2023.
Will it go above $2 before the 12th August?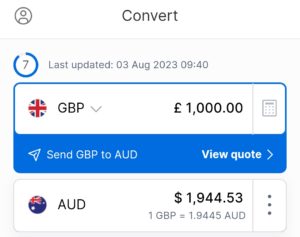 Register with XE Money Transfer using this link and when you transfer $1,000 or more, we'll both get a $25 Mastercard gift card.