An information site for British Migrants to Australia, providing information since October 2005. Post Content follows this advert.
Working Holiday visa (subclass 417)
www.border.gov.au/Trav/Visa-1/417-
This visa is for young people (at least 18 but not yet 31 years of age) who want to holiday and work in Australia for up to a year.
You might be able to get this visa if you have a passport from an eligible country.
Belgium
Canada
Republic of Cyprus
Denmark
Estonia
Finland
France
Germany
Hong Kong SAR
Republic of Ireland
Italy
Japan
Republic of Korea
Malta
Netherlands
Norway
Sweden
Taiwan
United Kingdom.
Cost of Working Holiday visa subclass 417
$440 Work and Holiday visa (Subclass 417) at April 2017
www.border.gov.au/Trav/Visa/Fees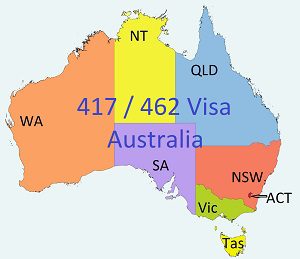 ---
---