An information site for British Migrants to Australia, providing information since October 2005. Post Content follows this advert.
The Kangaroo in Australia
The Kangaroo is a typically Australian Animal.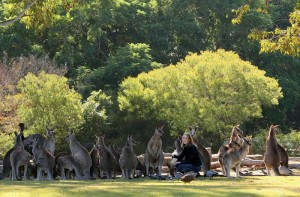 The kangaroo is one of Australia's most iconic animals, and I was surprised to learn that there are over 60 different species of the kangaroo and their close relatives.
Kangaroos belong to the Macropodoidea family. Macropod being derived from the Greek word meaning "large footed".
More on Kangaroos at: www.dfat.gov.au/facts/kangaroos.html
---
---